Custom Food Trucks And Trailers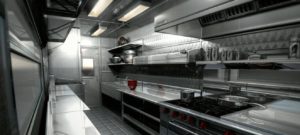 Hood Builder manufactures catering trailers and trucks. We began in Colorado and California, and have since gone nationwide. We can design, fabricate, and install for your trailer or truck, and give you the mobile kitchen of your dreams.  Our trucks consist of customized cooking equipment, refrigerator for storage of unprepared food, utensil and hand washing sinks, service windows, stainless steel counters, roof windows with aluminum screens, emergency exit, prep table and various other amenities, giving these catering trailers and trucks a safe, convenient, easy way of preparing and serving ready to eat foods.
We Manufacture Catering Trucks and Trailers to suit our clients needs with:
Custom Space Efficient Hoods

Expert Contractors

Brand Equipment

Stainless Steel Interior

Option of Different Equipment/Machines

Full Fire Protection Equipment

Competitive Price

Easy Payment Financing
No long wait times on having your food truck/ trailer up and running!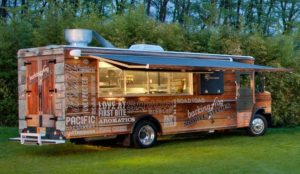 Contact us. Bring your truck to us, or we can come to you.

We will do some measurements, chat about your needs, and go over our process.

We will create a quality food truck faster than anyone else, and at a competitive price.