Complete Fire Restoration & Recovery Services for Restaurants in Denver,CO
When a fire has ravaged your restaurant, time is of the essence, but so is safety. Hoodbuilder is the recognized leader in restaurant fire restoration and recovery. We have two locations in Denver, Colorado. Our customers know they can turn to us for full-scale fire recovery and cleaning, and satisfaction is always guaranteed.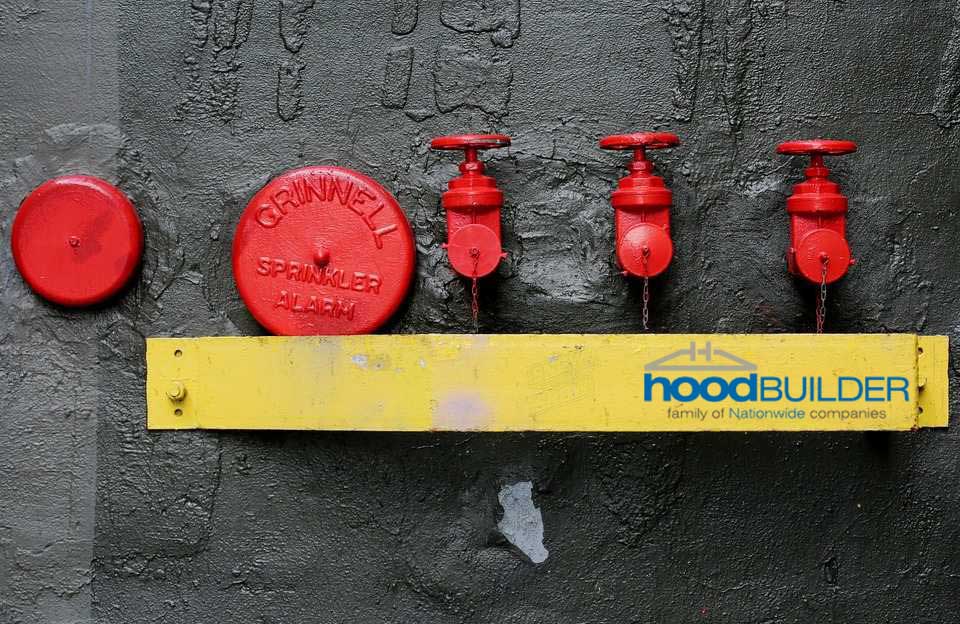 There are three important reasons to think of Hoodbuilder if your business has been disabled due to fire, and you desperately crave its restoration. 
Save Time
Our professionals are available 24/7 and all year round to help you remediate the damage, regardless of the cause, the scale of the loss, or size of your facility. 
Our fire recovery technicians are trained to be efficient while adhering to all safety protocols to ensure a thorough sanitization job.
Improve Safety
As fire restoration professionals, we work according to complicated food safety regulations and health codes, as well as environmental concerns. We ensure that all surfaces are restored to pre-fire conditions and sanitized to legal specifications so that you can get back to business and your patrons back to enjoying your delicious meal offerings. 
Erase the Mess
A fire can ravage the interior and exterior of your business. This can leave the ceilings, floors, and walls of your business covered in soot. Your furniture may be in tatters, and then there's the water damage that comes from extinguishing the flames. 
When you choose a company like Hoodbuilder for your fire restoration needs, you can guarantee the safe removal of all fire-damaged materials. From sheetrock and restaurant kitchen equipment to burnt furniture and waterlogged carpet, we will completely remove anything tainted by fire to get your business ready for fast cleanup.
Restaurant Fire Restoration Services You Can Trust
When you call Hoodbuilder for a free quote, we assess the extent of the damage in order to provide you with a free and honest quote. The estimates we offer are free of any hidden charges and come complete with a list of our services. 
Depending on the extent of your fire recovery project, we can offer the following fire restoration services while ensuring a job well done.
Project Management
You don't have to worry about a thing when you call the experts like Hoodbuilder to restore your restaurant after a fire. Our project managers can help you discuss matters with insurance adjusters and serve as the primary liaison between you and your insurance carrier. We make sure our fire restoration crews are on schedule and working efficiently to get the job done to your satisfaction. 
Facilities Cleaning and Restoration 
We make a plan to clean every area of your restaurant, from the entrance and dining areas to your restaurant kitchen and restrooms. We also include storage areas, pressure washing outside patio areas and dumpster enclosures, as well as any other room or space that was damaged by fire. 
Flooding and Water Damage Cleanup
When we think of fire recovery, we often dismiss the damage that fire hoses can do. Putting out a fire can involve fire suppression equipment in the kitchen and fire hoses from the fire department. What you are left with is a sooty, soggy mess that we can help you clean up fast. 
The removal of flooding and water-damaged materials after a fire can pose a dangerous hazard. To keep airborne illnesses, mold, and bacteria from thriving, we follow the safest and most thorough fire recovery protocols. 
Restaurant Fire Recovery & Cleaning
Once all the flame and water-damaged materials have been removed, we proceed to our restaurant cleaning checklist. All surfaces, nooks, and crannies will be cleaned of soot, smoke, and water damage. We sanitize your dining rooms and kitchen areas to make your restaurant ready for reopening day.
Restaurant Kitchen Fire Recovery & Cleaning on Your Budget 
Our free estimates take into account the size of your restaurant, the extent of the fire damage, and other considerations, such as how much debris needs to be hauled away. Let us partner with you so that we can provide you with effective fire recovery that you can afford. 
Restaurant Vent Hood, Air Ducts and HVAC Cleaning
Part of our restaurant fire recovery and cleaning services is the process of clearing out the soot and grime from your ventilation hoods. Kitchen vent hoods keep grease and oil and other particles from contaminating the air and food. After a fire, extra precaution needs to be taken to ensure the hoods and the ducting that connects them to your HVAC system are free of any contaminants, including soot, dust, dirt, bacteria, and spores. 
Hoodbuilder will ensure the air stays clear, and your food untainted after a fire has ravaged your restaurant business.
Smoke, Soot, Odor & Mold Removal 
One of the prime reasons you should hire fire restoration experts is because we understand how to remove odor and mold from areas where those things might otherwise thrive. After a fire, the entire establishment smells like an ashtray. That odor can linger unless it is removed using current techniques and technologies. Mold and fungus are other concerns that can proliferate after a fire, and we ensure every spore and bacteria is eradicated for a cleaner and more sanitized restaurant environment. 
Biohazard Remediation 
Our fire recovery technicians are certified and trained to remove hazardous materials from your property. This ensures that you are up to health codes as we work to restore your restaurant after a fire has done its damage. 
Call for Efficient and Affordable Fire Damage Restoration Service 
When you need fire restoration and recovery services in Denver, Colorado, we encourage you to call Hoodbuilder. Find the ideal solution to fast and easy fire cleanup, restoration, and recovery. We work on your schedule and according to your budget to get the job done quickly. Call now for a free quote and satisfaction guarantee.