Denver, CO – Maintenance is vital to the growth of any business especially one that runs on an engine, such as a mobile food business. A lot of times business owners put maintenance off thinking they can go another day, or another week, until their food truck malfunctions. By this time, it's too late.
Now, not only are they going to have to close up shop until repairs are made, but they also end up spending way more than they would have paid doing regular maintenance. This procrastination is not a healthy practice for your food truck business. The bottom line is, you can't afford to have a food truck that keeps breaking down.
Here are some maintenance tips to keep your restaurant on the go operating as needed to keep business running as usual.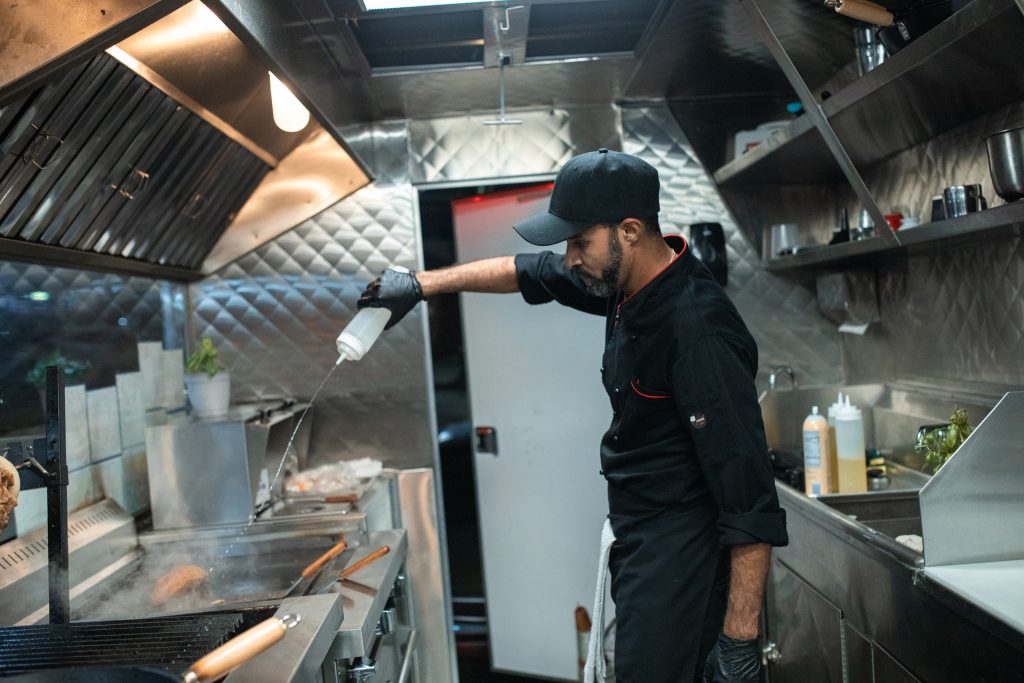 Food Truck Cleaning
Apart from mechanical maintenance, it is also essential to have a clean food truck, as food preparation can leave grease stains, food residue, vapor, and smoke on food handling surfaces and crevices in the kitchen.
This accumulation could cause your kitchen to become unsanitary. Your everyday washing/cleaning habits, even if they are top-notch, cannot possibly eliminate all of the grease and debris buildups. If this goes unattended, the grit and grime on surfaces, especially around the stove and fryer areas, become a fire hazard.
This increased grit and grime creates unsanitary conditions in your kitchen which can lead to food contamination and sick customers. And customers who fall ill are sure to spread the word that something is afoul with your business. Unfortunately, bad news spreads faster than good news. Don't take the chance. Keep the health inspector happy and your customers feeling great by scheduling full-service food truck cleaning.
This is why it's so important to have your food truck regularly cleaned and serviced. Not only will this prevent your vehicle from going completely out of commission, but it will also save you money, time, and embarrassment. Our experts at Hood Builder recommend that you have your food truck cleaned at least two times a year. A thorough cleaning covers:
Stove and fryer back cleaning
Exhaust hood cleaning
Walls and floors
Freezer cleaning
These are areas not regularly covered by routine cleaning. Performing a full cleaning ensures that all food handling surfaces and appliances are free from germs and bacteria that could contaminate food. It will also improve your health inspection score.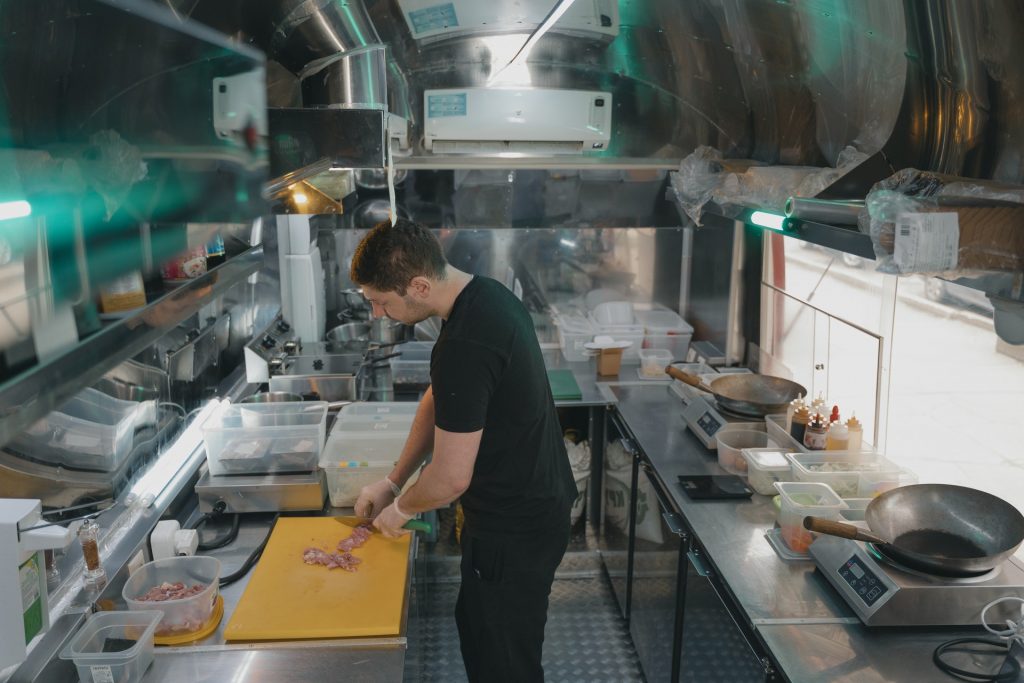 Food Truck Maintenance and Servicing
According to our experts, your mobile kitchen also needs to be examined and serviced at least twice yearly. Professional cleanings are quick and thorough, saving you a lot of time and money in the long run.
Hood Builder, serving clients in Denver, Colorado has been in the business of constructing and maintaining food trucks for more than 22 years. To keep your food truck constantly running on schedule, we recommend a regular maintenance schedule, which should involve:
A check and repair of all food truck tires
Coolant check and top-up
Oil change and air filter change
Check and repair of the transmission and brakes
Scrutiny and also change spark plugs and wires
Check and replacement of all clamps and hoses
If the above are not checked regularly, chances are they will break down at the most inopportune time, costing you more time, money, and aggravation than any one business owner should have to take on. Regular checkups increase the likelihood of finding small problems before they become large – and expensive – repairs.
Learn More About: Special Considerations for Designing Your First Food Truck

Schedule a Maintenance Today
Are you uncertain about the condition of your food truck? Don't leave things to chance. For a full-service schedule and cleaning, Contact Hood Builder today at (800) 750-7055 for a free quote.
About Us: Hood Builder Bio Green Ventilation Systems is a food facility fabrication, installation, and distribution company that offers food truck construction, restaurant hood repair, restaurant cleaning, and commercial grease cleaning in Denver, CO.
© 2018 Millionairium and Farazandeh. Authorization to post is granted, with the stipulation that Millionairium and Farazandeh are credited as sole source. Linking to other sites from this document is strictly prohibited, with the exception of herein imbedded links.