Operating a food truck business can be incredibly rewarding. The smiling faces of your loyal customers as they meet your truck on familiar street corners, there's no better feeling in the world. Of course, the food truck business isn't always fun and games. There will be the occasional disgruntled customer, insufficient inventory orders, and spoiled food that can make the food truck business difficult, but those are normal occurrences. One problem you'll definitely want to avoid at all costs has to do with a proper commercial kitchen and food truck construction.
The Proper Way to Construct a Food Truck
Your Equipment Must Match Cooking Volume
Your food truck needs to be able to accommodate the volume of cooking you'll plan to do each day. If your truck is only open for lunch on Tuesdays and Thursdays, for example, you won't need near the expanse or capabilities of a truck that's open seven days per week, 365 days per year, and all through the day and evening.
While few food trucks produce that type of volume, operating a food truck without the ability to satisfy your projected clientele is a recipe for disaster. Your food truck should be, for one, ergonomically designed, so that getting to critical areas is easy and straight-forward. The last time you want to twist and bend over, especially when working with several people, is during a busy lunch rush. Instead, place equipment within easy reach of all staff, as your days will go by easier, your body will have less wear and tear, things won't get so crazy, and your customers will enjoy a more satisfactory food truck experience.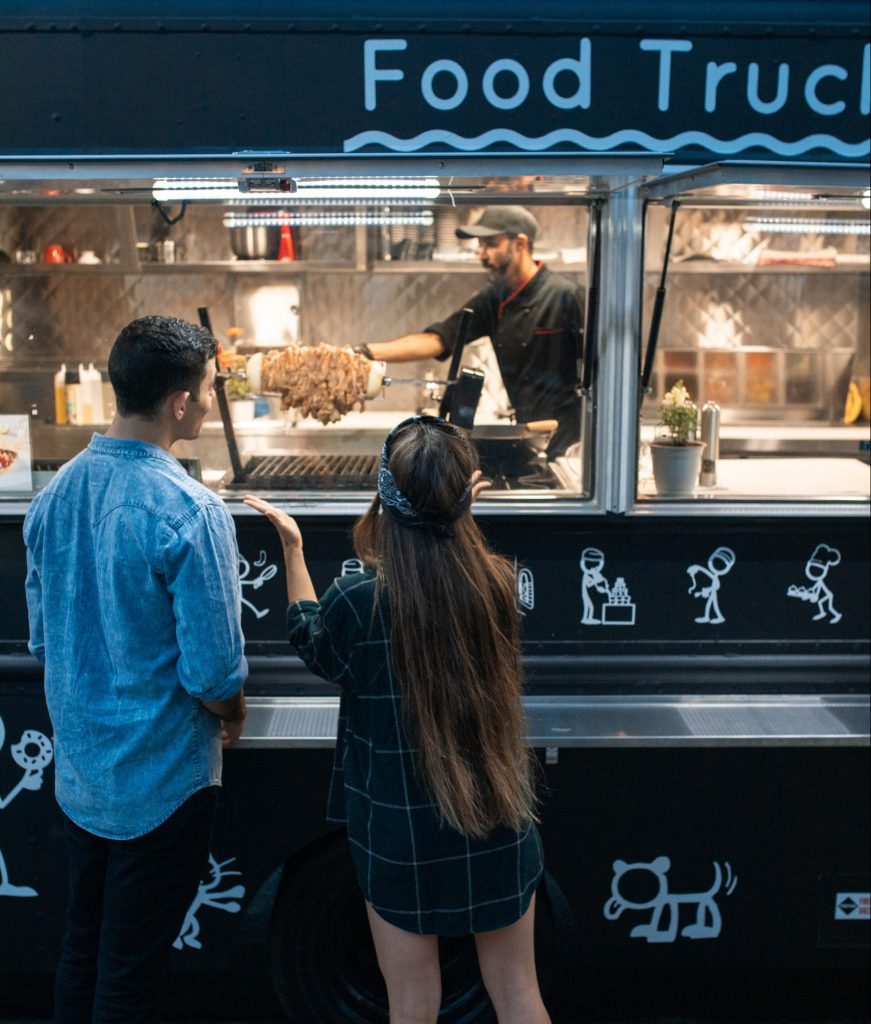 Equipment Must Pass Health Inspection
Your food truck should be easy to maintain and clean, and that goes for all cooking and food preparation equipment. The last thing you want is for your custom food truck to get shut down because of excessive grease build-up or a machine that's so faulty it's downright dangerous.
When constructing your food truck, ensure you get the best equipment your money can buy. It should be energy efficient and designed to serve up the food you intend to prepare so that it's hot and ready.
The Truck Must Be in Good Working Order
It's only until after they begin operating that most food truck owners realize that truck driving is part of the job. As with any vehicle, your custom food truck should be built to last. It should be maintained on a regular schedule and parts should be switched out with new parts whenever possible.
Keep an eye on the tires, too, and keep the alignment balanced. A food truck with a flat tire won't make much money that day unless you happen to break down in a popular intersection filled with hungry people.
The bottom line is that from the equipment to the engine to the tires that keep your food truck on the road, ensure that the experts have your best interests in mind, from bumper to bumper.
Conclusion
The reasons for operating a food truck are numerous. The startup is one of the lowest in the hospitality industry and there's a high return for potential. Food truck owners tend to reap between $250K and $500K on average. It's also tons of fun. If you like to serve food and make people happy, and you want to operate a lucrative business in the heart of your favorite city, considering order a food truck, constructed the right away of course.
You can get a food truck that's built-to-order by calling or emailing Hood Builder, serving clients throughout Colorado,  and other states around the nation.
© 2018 Millionairium and Farazandeh. Authorization to post is granted, with the stipulation that Millionairium and Farazandeh are credited as sole source. Linking to other sites from this document is strictly prohibited, with the exception of herein imbedded links.