Renovation your restaurant can be an exciting venture. Takedown a few walls, add a room, and stock the interior with brand-new, all-stylish furnishings, and you have a recipe that can really wow your customers, causing them to visit and return often. A complete remodel done right can also get tongues wagging, making your eatery the talk of the town.
Read More About:  4 Things to Look for in a Restaurant Remodeling Contractor
Restaurant Renovation Tips for Breathing New Life into Your Business
To ensure you get the effect you are going for, we have compiled the top ten restaurant remodeling tips for restaurant owners throughout Denver. Maybe your business has looked the same for ten, twenty, or more years. Perhaps you just want a chance to bring in more business. Not to worry; with a new environment and an influx of new customers, your restaurant is about to get a brand-new look and a healthy dose of business growth.
Ask Your Customers for Their Input
While remodeling your restaurant can deliver a steady stream of new customers, make sure you never forget about your regulars. The ones who visit your restaurant repeatedly are really the ones stuffing your coffers. If you fail to meet the mark with your "new vision," you risk alienating your base customer.
A better idea is to place suggestion cards way ahead of time before your remodel asking for the ideal layout, furnishings, wall colorings, and overall décor. You may find that your local area and loyal clientele have a different vision in mind entirely, forcing you to take on a remodel plan that doesn't necessarily jive with the one you had in mind. The business owners who can follow their customers' suggestions and specifications tend to be the ones who experience the most successful restaurant remodeling projects. 
Dig Deep into Your Restaurant's Vision
Go back to the day before you opened your establishment and think about the vision you had for the interior and exterior. Did you settle for some aspects of your restaurant that were already in existence in an effort to save money? For instance, did you keep the same furnishings and interior design as the previous owners? If so, this is your chance to go back to the original plan, when you had a passion for a particular restaurant environment. With the right plan, that vision can come back to life. 
Look for Ways to Streamline Operations
Remodeling a restaurant isn't just about switching up the interior design. In some cases, your current layout may prove to be more trouble than it's worth. For instance, is your current restaurant model lacking in adequate seating? A new remodel is an excellent opportunity to add more dining space and chairs for all the new customers you are sure to earn.
Other considerations for remodeling your restaurant is getting rid of any seating that is located too near the restrooms and fitting your restaurant with mobility aids for customers who are disabled. Expanding your waiting area or your kitchen layout are two other ideas that are proving popular with restaurant owners intent on remodeling their businesses. More space equals more room for your customers and staff to move around, and more spots for kitchen equipment, improving the efficiency of your business for more revenue all around.
Repurpose Original Furnishings & Designs
A restaurant remodel does not have to involve knocking down walls and transforming your business completely. Consider repainting the walls, re-staining, and painting furniture, or reupholstering furnishings for a budget-conscious remodel idea that can add a new look and feel for less. 
Dress Up the Exterior 
Take a look at the outside of your business from a customer's perspective. Could your landscaping use a little sprucing up? Is there room for outdoor seating? If you already have a patio, is there a way to add more seats to please more customers? Other considerations include power washing your building, expanding your entrance, and adding color to the building to attract curious customers with improved curb appeal.
Reconstruct Your Bathrooms 
You could have the nicest restaurant for miles, but customers will be turned off quickly if your restrooms are ugly and dirty. Consider adding more space to your restrooms, changing your fixtures to more modern urinals and toilets, and switching out the sinks for something hands-free and space age. Your customers will be more likely to return if they are always impressed with your restroom options. 
Focus on Where Your Revenue Comes From
Adding more seating will give you more customers to serve, but what about those significant drivers of your business, like alcohol? Have you thought about expanding your bar and making it more attractive? Restaurants see much higher margins from alcohol sales than from the meals they serve, so focus on where your money comes from and direct your restaurant renovation budget that way.
Plan to Go Over Budget 
No matter how strictly you plan for your restaurant renovation project, you will go over budget somehow, someway. It is almost inevitable. Therefore, it helps to overestimate your costs so that you are never surprised when it comes time to settle your accounts. 
Have a Clear Plan Before You Begin
Just like you are likely to go over budget, there is always some aspect of a restaurant remodel that doesn't go exactly to plan. For instance, you may find that painting your restaurant takes longer than you first expected, or that one of your furniture deliveries is going to be delayed by a day or more. You can keep from tearing your hair out by creating a remodeling plan and adhering to it as closely as possible. While you're at it, give your plan leeway and plan for any hiccups that can grind things to a halt if they're not anticipated beforehand. Creating a plan and contingencies will save you loads of money and headaches while keeping the renovation of your restaurant on schedule, no matter what. 
Read More About:  Restaurant Remodel Tips: 10 Creative Tips you should know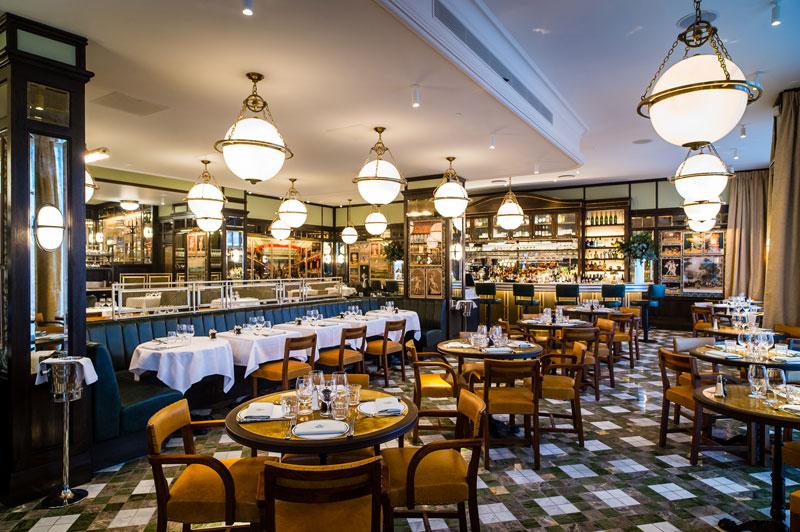 Select the Right Restaurant Renovation Team
When it comes to finding an architect, designer, and one or more contractors, you should never scrimp in an effort to save on costs. These are the professionals who will be wiring your lighting and HVAC system, painting your walls, setting up your ventilation systems, building new additions, and creating the vision you have in mind. The team should be top-notch if you want the restaurant to remodel you have in mind to go off without a hitch.
The good news is that a remodeling team is just a phone call away. Contact Hood Builder, now serving restaurant owners like you in Denver, Colorado. We can help you develop a restaurant remodeling plan and budget that perfectly incorporates your ideal vision for the perfect local hangout. To learn more and to schedule a free consultation, call Hood Builder today and tell us about the perfect remodel for the restaurant that you have in mind.